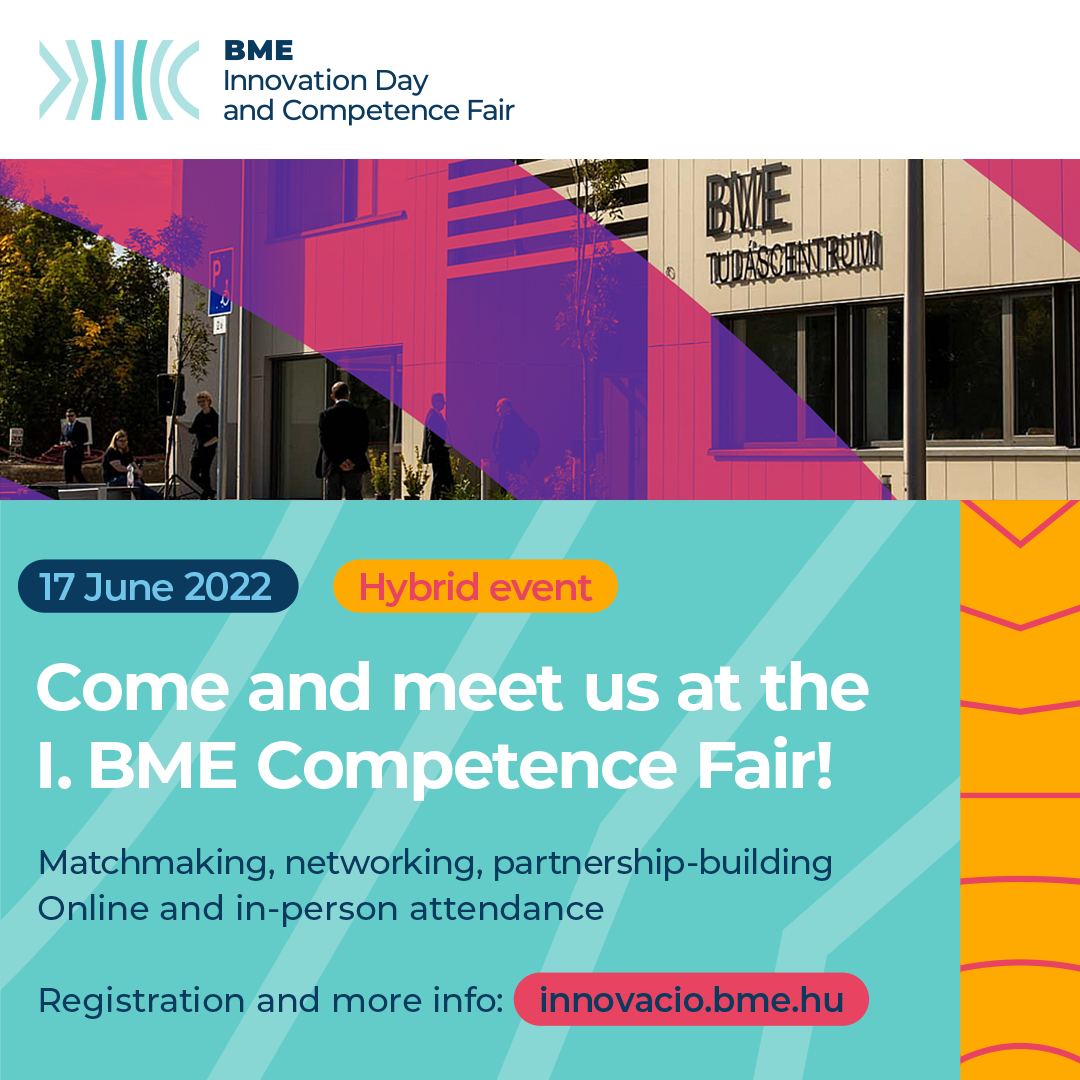 BME Competence Fair
The BME Competence Fair is a first of its kind program for showcasing research and creativity, disseminating results and facilitating multidisciplinary cooperation. The aim of the event is to facilitate the meeting of like-minded experts for future research collaborations and European grant applications.
The hybrid (online and in-person) event will provide various opportunities for building connections: research pitches, thematic breakout room discussions and networking sessions. The program will also feature panel discussions on trending topics of the European Research Area: New ways to foster green technological and social transition and Research cooperation advancing key areas of the European industrial strategy.
The networking will be facilitated by an innovative mobile application for setting up smart profiles, initiating 1:1 or group discussions around topics of interest and organizing meetups.
The participation is open for researchers from all over Europe and beyond. Registration and more information: innovacio.bme.hu
Stay tuned for more content in the coming weeks!